Your Team for the New World of Supply Chain Challenges
Dupré Logistics stands out amongst the field of freight companies. For more than 40 years, we have been led by our founder, Reggie Dupré, to focus on servant leadership in a team and family-oriented environment. Meet our team dedicated to providing the very best freight services and delivering on every promise—no excuses.
Reggie founded Dupré Logistics and has led the company's growth from its founding over 40 years ago with two trucks hauling gasoline – to the present, as a leading provider of transportation and logistics services to a variety of industries across the United States. Reggie continues to be the visionary leader of Dupré Logistics as we continue further expansion into new areas of transportation and logistics services.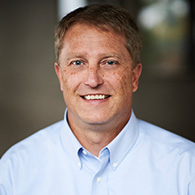 Mike is responsible for the collaboration within the organization to strategically and tactically develop, align, and implement strategies. He ensures the value creation for customers, strong operating models, insightful engineering, and effective processes capabilities and systems to support short and long-term improvement initiatives. After 24 years in a variety of roles with USA Truck, Mike joined Dupré in July 2016. 
Chief Administrative Officer
Brent leads Dupré's human resources, compensation, benefits, recruiting, employee relations, and policies and procedures to align the company's strategy and ensure resources are available to execute on that strategy. Brent has 20+ years of professional experience and joined Dupré in October 2006.
Chief Information Officer
Bob is responsible for Dupré technology which includes the development and implementation of the technology modernization and digitization plan, designed to accommodate aggressive growth and align technology with corporate strategies. Bob joined Dupré in March 2016 after 35 years' experience in the industry with companies including CSX UVL, CEVA, and Greatwide.
Executive Vice President of Business Development
Eric is responsible for leading our commercial team which includes sales, account management, and marketing. His focus is on developing a go-to-market strategy that ensures Dupré's services align with customer needs in a constantly evolving market. These strategies will help develop resilient, long-term relationships with customer partners. Eric joined the Dupré team in March of 2021, bringing 25+ years of experience in the logistics industry with companies including HUB Group and C.H. Robinson.
Executive Vice President of Asset Operations
Doug is responsible for the asset operations that support a variety of industries with specialized services that span throughout the United States. Doug has over 23 years of professional experience and joined Dupré in July 2001.
Vice President of Safety and Risk Management
As the VP of Safety and Risk Management, Al oversees a safety department that continues to be recognized on a national level for its excellence. His commitment to 'Safe Service That's Profitable' led Dupré to become a leader in safe operations and an innovator in many technologies which ensure safe operation of the fleet. Al started with Dupré in May of 1982 as a driver and moved into the role of Safety Director 3 years later.
Vice President of Finance & Accounting
Johnice is responsible for all finance and accounting management. Johnice has over 40+ years of professional experience and joined Dupré in January 1991.