Tap Into Four-Plus Decades of Chemical Logistics Expertise
Transportation and logistics challenges take chemical producers away from their main focus—production. Tap into Dupré Logistics' 40 years of expertise in Chemical Logistics so you can stay focused on serving your customers. As one of the preeminent chemical transportation companies in the U.S., we provide transportation and site logistics for chemical producers and more.
We're More Than Chemical Tanker Trucks
We shift mission critical and complex supply chain functions to Dupré so you can focus on your customers.

We use our capacity management to support your chemical logistics needs with customized programs.

Dedicated truck transportation using the Dupré fleet programs.

Truck transportation using the Dupré team to secure third party capacity.

We use our Hazmat trained and certified team to manage mission critical parts of your chemical logistics supply chain.
Our Other Freight Services
Learn about our wide range of freight services
Our freight brokerage team at Dupré Logistics can serve as a stop-gap to our customers when they exceed capacity and need more trucks.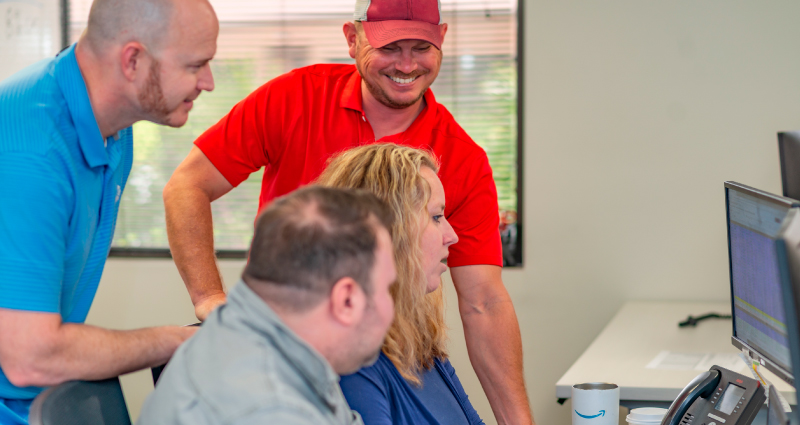 Dupré Logistics provides multimodal transportation solutions including dry vans, flatbed trucks, tankers, temperature-controlled vehicles, rail, and TL/LTL.
Dupré Logistics leverages our extensive network of refrigerated trucks and single, team, and relay drivers to deliver your produce safely, fresh, and on-time.
Dupré Logistics provides drayage and Port Logistics Services through our Dedicated Transportation, Strategic Capacity Services, or a hybrid of both offerings.