Your No-Excuses Partner for Freight Services
There are many headwinds causing supply chain delays. Dupré Logistics is the go-to source for solving modern supply chain dilemmas. As a Freight Services company, we find a way to move your product—no excuses. We're large enough for critical mass to get the job done quickly, safely, and cost-effectively, but small and nimble enough to focus on every customer's unique needs.
Turn to Dupré for a Variety of Expedited Logistics and Freight Services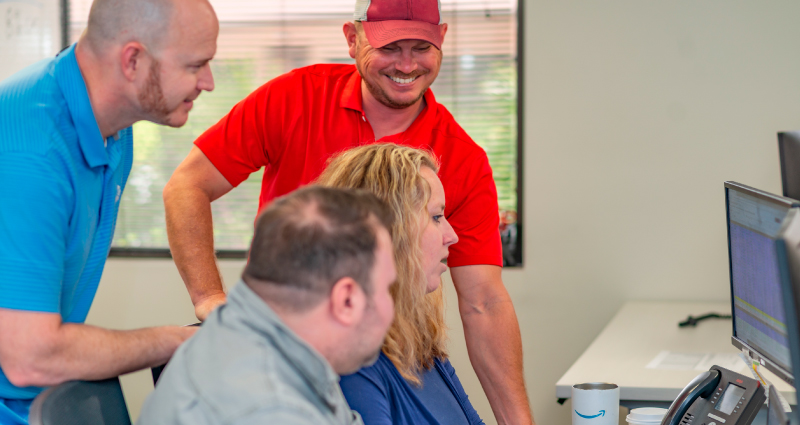 Dupré Logistics provides multimodal transportation solutions including dry vans, flatbed trucks, tankers, temperature-controlled vehicles, rail, and TL/LTL.
Our freight brokerage team at Dupré Logistics can serve as a stop-gap to our customers when they exceed capacity and need more trucks.
Tap into Dupré Logistics' 40 years of expertise in Chemical Logistics so you can stay focused on serving your customers.
Dupré Logistics leverages our extensive network of refrigerated trucks and single, team, and relay drivers to deliver your produce safely, fresh, and on-time.
Dupré Logistics provides Drayage and Port Logistics Services through our Dedicated Transportation, Strategic Capacity Services, or a hybrid of both offerings.
Dupré Logistics provides an array of services that depart from the everyday norm-heavy-haul trucking, expedited trucking, project logistics, cross-border logistics, air-freight logistics, and managed transportation.
TIA Certified Diamond Broker
Dupré is a participating member of the TIA Certified Diamond Broker Program meeting all performance, credit, and bonding requirements of Truckstop.com and Transportation Intermediaries Association.
SmartWay Transport Partner
Our partnership with SmartWay helps advance supply chain sustainability by measuring, benchmarking, and improving freight transportation services efficiency.